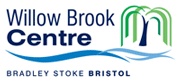 A further two new tenants of the Willow Brook Centre have been announced in a press release by Tesco, joint owners (with the BP Pension Fund) of Bradley Stoke's new town centre development.
The newcomers are ladies-only fitness club Curves and Explore Learning, a learning centre for 5 to 14 year olds offering maths and English tuition.
Curves is the largest fitness franchise in the world with 10,000 locations worldwide. The company's nearest existing centres are at Chepstow and Midsomer Norton. A 30 minute workout that burns 500 calories is the centrepiece of the Curves offering.
Explore Learning has existing centres at Sainsbury's Emersons Green and Clifton Down Shopping Centre. The company claims to "inspire children to develop a completely new approach to learning, giving them a newfound confidence in themselves, an enthusiasm for learning, the ability to work independently, plus the knowledge and skills to assist them not just at school, but in their everyday lives."
The two new units will open in January, three months after the main opening of the Willow Brook Centre on Monday 13th October.
The press release confirms that the much-rumoured Subway, Shoe Zone and O2 stores will begin trading on the centre's opening day.
Last 5 posts in New Town Centre