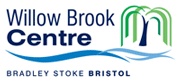 A further two stores are now trading in Bradley Stoke's recently opened Willow Brook Centre.
Reflections (hairdressing salon) opened its doors yesterday (Tuesday 14th), while Costa Coffee begins serving the general public this morning, following a "preview session" for selected guests yesterday afternoon.
Opening offers at Reflections include £10 off hair styling (ask in store for full details). The salon also hosts a nail technician, which is a first for the group, says marketing manager Karen Lovell.
Costa Coffee manager Clare Whiteside-Knott is already looking forward to the festive season, with plans to offer a Christmas-themed range of products and gifts.
Greggs the Bakers have told The Journal they plan to open their store in the Town Square on Thursday (16th October).
Related Links: Photo collage and customer review from the Costa Coffee "preview session".
Last 5 posts in New Town Centre