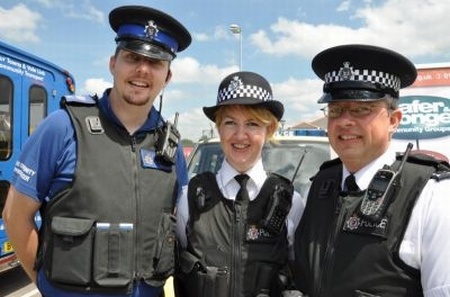 The Bradley Stoke police team's recently published July newsletter highlights a number of "nuisance" issues said to be causing concern in the area.
"Nuisance vehicles" are said to be blighting the north of the town, while "nuisance youths" are causing trouble at play areas in the south.
The police also say they are looking for more residents to volunteer for a proposed Community Speedwatch Scheme following a crackdown on speeding in Woodlands Lane, which saw around 40 motorists prosecuted or warned.
On a lighter note, the police report on their participation in a six-a-side football tournament at the recent Bradley Stoke Community Festival.
The footballers were PC Mark Graham and PCSOs Gary Tilling, Paul Baxter, Andy Pound, Chris Baker and Jason Green.
The station team beat nearly all comers in the football matches organised by the Bradley Stoke Football Initiative, before finally being defeated on penalties.
The next meeting of Bradley Stoke's Safer & Stronger Community Group (SSCG) takes place at Bradley Stoke Community School on Tuesday 21st July (7pm start).
More Information and Related Links: