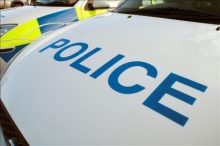 Bradley Stoke Town Councillors are to be briefed on plans to expand the local police team at a meeting of Full Council tonight (Wednesday 15th July).
Inspector Bob Evely of Avon and Somerset Police is scheduled to speak on "the proposed part time officer at [the] Willow Brook Centre", a matter previously discussed at the June meeting of the Council's Finance Committee.
That meeting heard Town Clerk David Chandler tell Councillors that the police had asked the Council to pay £12,500 p.a. towards the cost of employing former beat manager Claire Fletcher for 24 hours per week.
Councillors responded favourably, with some going so far as to describe the offer as "a no brainer", although others made it clear they weren't in favour of a Town Council funding the police. However, a comment made later by Cllr Jon Williams on this website suggests that the amount quoted "may not be the final figure".
Inspector Evely might also have something to say about the provision of an extra Police Community Support Officer (PCSO) in Bradley Stoke.
A press release in March from the ruling Conservative group on South Gloucestershire Council announced that the Bradley Stoke police team was to be strengthened by the addition of an extra Council-funded PCSO.
The news was confirmed in mid-June when the Council's South Gloucestershire News (SGN), delivered to all homes in the town, told residents that the policing teams in five neighbourhoods (including Bradley Stoke) had [already] been strengthened by the addition of a Council-funded PCSO.
However, enquiries by The Journal have revealed that no new PCSO has so far joined the Bradley Stoke team.
When asked about the potentially misleading information published in SGN, South Gloucestershire Council gave us the following statement:
"The new council-funded PCSO for Bradley Stoke is in post and is currently undergoing training at police headquarters. He will be working in the local area by September."

"The council is pleased to have been able to provide this additional service for residents of Bradley Stoke. We are sure the new PCSO will enjoy working with the local community."
Related Link: Bradley Stoke Police (The Journal)