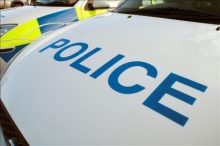 Bradley Stoke Town Council has agreed to meet half the cost of providing an additional part-time police officer in the town.
Avon and Somerset Police had asked the Council to pay half the wages of former beat team manager Claire Fletcher when she returns from maternity leave in September. In return, the force promised that the officer would be considered "dedicated" to Bradley Stoke and only rarely called away to deal with incidents in other areas.
Inspector Bob Evely of the Filton Neighbourhood Team briefed Councillors on the proposals at a meeting of Full Council on Wednesday 15th July, where he revealed that the Willow Brook Centre has agreed to provide a room for the new officer.
The town centre office would act as a drop-in centre where members of the public would be able to ask for advice and notify crimes, he added.
Mindful of setting a precedent, some Councillors wanted to know if any other Town Council within South Gloucestershire contributes to the funding of police officers. Inspector Evely said he was not aware of any such cases in South Gloucestershire but that it did happen within the Bristol City Council area. He added that police officers at UWE and The Mall (Cribbs Causeway) are funded by the respective host organisations.
Asked why Bradley Stoke needs a further police officer, Inspector Evely cited the diversification of the town's population in recent times as a driving issue. Also mentioned were the recent spate of arson attacks and an increase in anti-social behaviour, which was said to "present challenges".
Husband and wife team Cllrs Julian Barge and Elizabeth Todd reiterated their view, expressed at an earlier meeting, that police funding should be a government matter. Both Cllrs then went on to vent their anger at South Gloucestershire Council (SGC), with Cllr Barge claiming that Bradley Stoke "has been the milch cow of SGC since day one, 20 years ago".
Cllr Robert Jones, who had described the offer as a "no brainer" at an earlier meeting, said he "understood where Cllr Barge was coming from" but warned that to decline the proposal "would be denying our residents a very good offer".
When it came to a vote, the proposal was unanimously supported, with a proviso that the arrangement be reviewed in November each year.