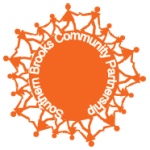 The Journal has learned that local charity Southern Brooks Community Partnership (SBCP) has been successful in its bid to retain the contract for youth work provision in Bradley Stoke.
Youth work in the town was thrown into confusion late last year when Bradley Stoke Town Council decided to terminate its direct relationship with SBCP and instead work "in partnership with South Gloucestershire Council (SGC)" to provide youth work in the town.
Conservative Councillors had for some time been been critical of SBCP's performance, with Cllr Brian Hopkinson describing the number of youths engaged as "abysmal".
The Town Council had initially wanted to introduce the new arrangements in April 2009, but was later advised by SGC's Youth Service that the proposed timescale was unrealistic. Councillors then considered appointing their own youth leader to cover the interim period until a new contract could be put in place.
An Extraordinary Meeting of BSTC on 25th February 2009 saw Councillors back-track on earlier discussions after they were petitioned by young people who said they would be uncomfortable with a change of leadership at the town's youth clubs. Councillors instead decided to extend SBCP's contract until the end of September, when a provider appointed by SGC would take over.
A lengthy tendering process for the new contract is believed to have attracted just a single bidder and it is hardly a surprise to learn that the (now successful) candidate was SBCP.
Julie Snelling, Director of SBCP, told The Journal:
Southern Brooks Community Partnership is delighted to have secured the contract to deliver youth work in Bradley Stoke for the next three and a half years, subject to ratification by the town council. We look forward to working closely with South Gloucestershire Youth Service and the town council to develop a new youth centre at Brook Way Community Centre from October.
The charity is now advertising for a full-time Youth Work Manager in Bradley Stoke and is offering a salary "from £35,777". There is also a vacancy for a part-time Youth Work Admin Support Worker. More details on the Vacancies page of the SBCP website.