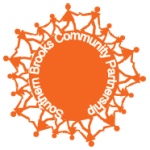 Local charity group Southern Brooks Community Partnership (SBCP) is to run a training course leading to a professional qualification in community development.
The course will be of benefit to anyone who is directly engaged in community development work. It also caters for the increasing and diverse range of people who are involved in working and volunteering in the community. These include, workers in health, social care, education, community safety, housing, environmental development, childcare, library, open spaces and leisure services.
Successful completion of the course leads to the award of a Level 3 Certificate in Community Development. As a nationally recognised qualification, this allows access to the Dip/HE/Foundation degrees and the BA programme.
The course starts on Thursday 22nd October and consists of 20 one day per week sessions, concluding in May 2010.
SBCP Director Julie Snelling says that by the end of the course, attendees will have learned to:
Understand the nature of different communities
Understand the communities in which they live and work
Enable communities to identify their needs
Gain skills to work collectively with those communities
Gain knowledge to support communities
Refresh and update skills and knowledge
Engage people in community development
Work in partnerships
Work with diversity
Work with groups
Further Information: Certificate in Community Development [PDF]
Last 5 posts in General News