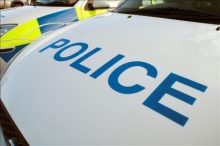 Police are appealing for witnesses and information after a man was assaulted at a pub in Bradley Stoke.
The incident occurred on Friday 28th August 2009 at around 9.30pm at the Three Brooks Public House, Savages Wood Road (near Tesco Extra).
Police say the victim heard a dispute at the bar and tried to intervene. He was then assaulted by four to five other men. During the assault he was hit over the head with a bottle.
All of the people involved were ejected from the pub and the offending group left on foot.
Anyone who witnessed the incident is asked to contact police in Filton on 0845 456 7000 or call the charity Crimestoppers anonymously on 0800 555 111.