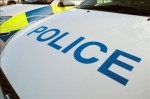 Police are appealing for information following an incident of racially aggravated assault in Bradley Stoke on Saturday 11th June.
At around 9:15pm a man and his girlfriend were walking in the fields adjacent to the Jubilee Centre (where the Community Festival had been held earlier in the day) when they were approached by two men who had verbally abused the woman previously.
The men approached the dual heritage couple and one of them threatened and assaulted the man striking him to the head with a rock. The couple ran away.
Police would like to speak to the man who is described as white, around 20-years-old and of medium build. He had short dark brown hair, brown eyes and yellow teeth that looked chipped. He was wearing a black zipped hooded top which had a red draw string.
The assailant was using a dark-coloured mountain bike, which had a white saddle.
Shortly after, the couple along with family members made their way back to the centre to see if they could identify the offender. As they approached Merryweather Close, a group of around 20-30 people surrounded them.
The offender returned and this time carried out an assault on another member of the group and also threw a bicycle at him. He required hospital treatment.
Police believe the bike was also used to damage a car in Merryweather Close.
Police would now like to speak to anyone who may be able to identify the man described above or who may have witnessed this incident.
Anyone who may have information is asked to call the Hate Crime Unit at Staple Hill police station on 0845 456 7000. Alternatively, call Crimestoppers anonymously on 0800 555 111.