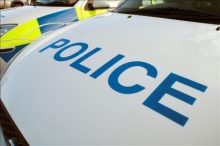 Police are appealing for information following an unprovoked assault in Bradley Stoke.
At around 8:30pm on Monday (15th August), a 29-year-old man was walking alone in the Three Brooks Local Nature Nature Reserve, near to Ormonds Close.
He was approached from behind by two men who went on to assault him by kicking him in the head and stamping on one of his arms before running off into Savages Wood.
The victim has been left with a suspected fractured cheekbone.
Police would now like to speak to anyone who may have witnessed this incident or who may have seen two white men in their mid-twenties acting suspiciously in the area around this time.
Anyone who may be able to help is asked to call police on 0845 456 7000 quoting reference 97700/11 or call the charity Crimestoppers anonymously on 0800 555 111.
The latest incident follows one in October 2010 in which a cyclist was assaulted and robbed in the Three Brooks Local Nature, close to Bowsland Green Primary School.