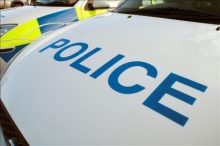 A new service that allows people to 'shop' a drink driver by text message has been introduced as part of this year's local Christmas drink driving campaign, launched at Aztec West last week.
Avon and Somerset Police say they want the public to call 999 or text on their mobile phone to report offenders they know are getting behind the wheel while under the influence of drink or drugs.
People are being encouraged to text the word DRUNK to 81819 to send in their information.
Over the past nine years more than 2,000 drivers have been arrested and tested positive and subsequently lost their licences during the force's annual Christmas and New Year drink driving crackdown. In that time around 100,000 vehicles have been stopped by police officers.
Read more: Christmas drink drive campaign kicks off at Aztec West (Patchway Journal)