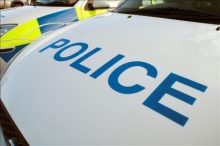 A masked and hooded mugger robbed a man of a mobile phone and gold ring at knifepoint in Stanshaws Close, Bradley Stoke earlier this week, reports the Bristol Post.
Police say the 29-year-old victim was talking on his mobile phone when he became aware of someone behind him.
When he looked round he saw a man who threatened him with a knife and demanded his phone, his wallet and his jewellery.
The robbery happened at around 1:15pm on Monday (8th October).
Anyone with information is asked to call the police on 101.
Read more: Masked attacker armed with knife strikes in Bradley Stoke
Related link: Police in Bradley Stoke (The Journal)