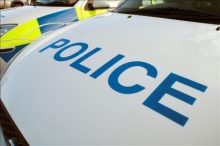 A 33-year-old man has been interviewed by police in connection with a series of suspected arson attacks on mobile phone masts in the Bristol area after he was arrested in Bradley Stoke in the early hours of Thursday morning (12th June).
The man, from the Greater Bristol area, was arrested on suspicion of "going equipped" after his vehicle was stopped by officers. He was taken into custody and subsequently arrested on suspicion of four counts of arson. He has been interviewed in connection with the offences and released on bail while enquiries are continued.
The fires were started in the early hours of Monday and Tuesday morning. In the early hours of Monday (9th June), masts on Curtis Lane in Stoke Gifford and at Ram Hill near Coalpit Heath were targeted. The following night, a fire was started at a substation connected to a phone mast on Sir Johns Lane in Bristol. On two occasions Avon Fire and Rescue Service attended the scene and had to extinguish the fires but one was discovered after it had burnt itself out. The fourth fire, on Coombe Lane in Bristol, was discovered on Tuesday afternoon.
An investigation has begun into the fires and police say they believe that they may be linked. Forensic investigators have been to each site and are working alongside experts from the fire service to understand how the fires were started and preserve any evidence.
According to the Bristol Post, an article published on the Bristol Indymedia website earlier this week, signed off by the Informal Anarchist Federation (FAI) and Earth Liberation Front (ELF), claimed responsibility for all of the attacks.
Read more: Man arrested for phone mast arsons in and around Bristol
In other Bradley Stoke police news this week, a tweet from the local beat team on Monday (9th June) stated that "neighbourhood officers have recovered cannabis plants this morning from an address in Bradley Stoke with one man arrested". Then, on Thursday (12th June), police issued an appeal for information after a member of the public reported seeing a man taking wood "without permission" from Savages Wood. The man is said to have made off in a small silver or white car or van from the car park near the skate park at the nearby Bradley Stoke Leisure Centre shortly before 8am on Sunday 1st June.