2017 West of England Mayoral Election
On Thursday 4th May 2017, there will be an election to decide who will be the West of England Combined Authority Mayor. The election will be held across the Bath and North East Somerset, Bristol and South Gloucestershire council areas.
Useful links:
News about the West of England Devolution Deal and the West of England Combined Authority
Election Details
Details about the election can be found on the Voting and Elections: Combined Authority Mayor page of the Bristol City Council website.
Important dates:
5th April 2017: Candidates formally announced
13th April 2017: Last date to register to vote in the election
18th April 2017: Last date to apply to vote by post
Mayoral Candidates
Tim Bowles (Conservative)
Website: Tim Bowles for West of England Mayor
Facebook: Tim Bowles
Aaron Foot (UKIP)
Twitter: @aaronfoot119
Darren Hall (Green Party)
Website: Darren Hall | Candidate for West of England Metro Mayor
Twitter: @DarrenHall2015
Facebook: Darren Hall for metro mayor
Lesley Mansell (Labour)
Website: Mansell For Mayor – Winning the Best for the West
Twitter: @MansellForMayor
Facebook: Lesley Mansell for Metro Mayor – West of England
Stephen Williams (Liberal Democrats)
Website: Stephen Williams for the West of England 2017
Twitter: @swilliamsmp
Facebook: Stephen Williams for Metro Mayor
John Savage (Independent)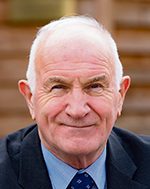 Website: John Savage for West of England Metro Mayor
Twitter: @Savage4Mayor
If you are aware of a website link that is missing from the above list, please let us know.
West of England Mayoral Election News
2nd March 2017 | Bath Chronicle
Everything you need to know about the new West of England Combined Authority starting in May