Posted on Friday 9th December 2011 at 3:48 pm by SH (Editor)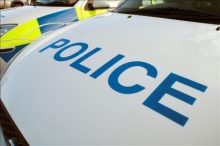 Police are appealing for information after a man made indecent remarks to a teenage girl in Bradley Stoke.
It happened in Ormonds Close just before 7pm last night (Thursday 8th December), as the 14-year-old was walking home after meeting a friend.
She was approached by a man who grabbed her arm and made indecent comments to her. She broke free and police were called when she got home.
The man was described as white, aged in his late teens or early 20s, tall and 'really skinny' with short hair. He wore tracksuit bottoms, trainers, and a red waterproof coat.
Police immediately carried out a patrol of the area and made house-to-house enquiries, which are continuing.
More: "Unusual" incident for Bradley Stoke, says neighbourhood PC »
Share this article: