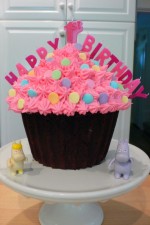 Welcome to The Journal's guide to Cake Makers and Decorators in and around Bradley Stoke, Bristol.
Choose a supplier for your wedding cake, birthday cake, cup cakes etc.
Directory of Cake Makers and Decorators
Sweet Sensations Cakes
Bespoke cakes and cupcakes for all occasions
Tel: 07774 887007 or 01454 625210
Website: Sweet Sensations Cakes
Sweet Tracey Cakes
Cupcakes, cake pops, wedding and celebration cakes
Tel: 07821 436907
Website: Sweet Tracey Cakes
Yummy Scrummy Catering
Celebration cakes, business lunches and buffets
Tel: 01454 854963
Website: Yummy Scrummy Catering
Nanny's Kitchen of Cakes and Things
Memorable cake for a memorable occasion
Tel: 07881 533530
Website: Nanny's Kitchen of Cakes and Things
Absolutely Cakes
The home of lusciousness | Westbury-on-Trym
Tel: 07532 054521
Website: Absolutely Cakes
Mummy Owls Cupcakes
Cupcakes for any occasion | Thornbury
Tel: 01454 412846 or 07887 546500
Facebook: Mummy Owls Cupcakes
Crumpet Cakes
Delicious cakes for special occasions
291 North Street
Bedminster
Bristol
BS3 1JU
Tel: 07505 131314
Website: Crumpet – Delicious Cakes and Bakes
Taste a Lot
Hand-made cup cakes
Tel: 01454 416719
Iced Magic
Creating unique hand crafted cakes for every occasion
Tel: 0117 985 9359
Website: Iced Magic Cakes
Cupcake Cabaret
Beautiful, bespoke cupcakes, all crafted by hand | Bradley Stoke
Tel: 07743 433378
Website:Cupcake Cabaret
Little Darling Cakery
Cakery specialising in pretty wedding and celebration cakes
Tel: 07841 052821
Website: Little Darling Cakery (on Facebook)
---
Advertise your business here. Basic listings are FREE.
Contact us
to request an entry.
---