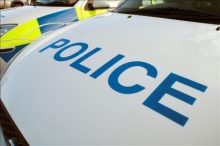 Police are appealing for information after three cars were damaged and a female was assaulted in Bradley Stoke in the early hours of Sunday 13th September.
The incidents occurred at about 1.30am in Stevens Walk (off Hawkins Crescent), when a male could be heard behaving in a loud and abusive manner in the street.
Police say that three cars – two Vauxhalls and a Subaru – received minor damage during the incident.
Shortly afterwards, in Carter Walk (off Kemperleye Way – just across Brook Way from the first incident), a 19 year old female was assaulted and suffered minor injuries, including scratches to her arm.
A 19 year old man has been arrested in connection with the incidents and is currently on police bail.
Anyone who witnessed the incident is asked to contact Staple Hill police on 0845 456 7000 or call the charity Crimestoppers anonymously on 0800 555 111.