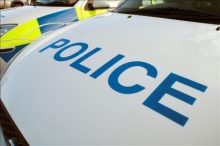 A police officer has told a court he is living in fear of having contracted hepatitis C following an incident that started in Bradley Stoke.
Police were called to Stanshaws Close in the early hours of Sunday 18th September 2011, where they encountered a 32-year-old man who swore at them and threatened them. The man was pepper sprayed by officers and taken to Frenchay Hospital when it emerged he may have taken an overdose.
Whilst at the hospital, the man spat twice in a police officer's face, leading to fears that the officer might have contracted hepatitis C from the saliva.
The officer is currently awaiting the results of a blood test.
North Avon Magistrates' Court heard that the man admitted assaulting a police officer, using threatening, insulting or abusive words and behaviour in Stanshaws Close, causing people to fear unlawful violence.
Read more: Police officer left living in fear of virus after drunk spits in his face (Bristol Evening Post)