Posted on Thursday 10th January 2013 at 11:06 am by SH (Editor)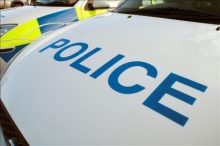 Police say they were called to three separate road traffic accidents in Bradley Stoke last night (Wednesday 9th), with two of them occurring on the same stretch of road.
The first was just after 6pm, when a car was in collision with a cyclist in Great Meadow Road. Police and ambulance attended but there were not believed to be any serious injuries and the parties exchanged details.
Just after 7pm there was a collision involving two cars on Woodlands Lane. One vehicle was on its side, blocking the road. The road was closed until about 9:30pm for the vehicles and spilled oil to be cleared.
@TheBSJournal A car has flipped onto its roof on Woodlands Lane BS32 opposite Yankee Candle in the past 10 minutes. Road blocked

— ☞ Jiiim (@guycalledjames) January 9, 2013
Police and ambulance attended, but there were no serious injuries.
At about 8:10pm there was a second collision on Woodlands Lane, again involving two vehicles and blocking the road. A man was taken to hospital for treatment for chest pains and a woman has been reported for driving without due care and attention.
@TheBSJournal Another accident on Woodlands Lane BS32, police say road will be shut for another half hour from Trench Lane roundabout

— ☞ Jiiim (@guycalledjames) January 9, 2013
This stretch of road was also reopened at 9:30pm.
Last night's incidents on Woodlands Lane occurred just yards from the scene of an accident in May 2012 in which a motorcyclist died. A memorial formed of flowers and a lantern still marks the scene of the tragedy.
Share this article:
Tags: road traffic accident