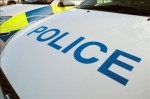 Police in Bradley Stoke are asking for help in identifying two youths who assaulted a man and stole his bike and mobile phone.
The incident happened on Wednesday 27th October between 5:15pm and 5:30pm as the 35-year-old rode along the Three Brooks Local Nature Reserve cycleway, towards Bowsland Green Primary School.
He was stopped by the two youths who pushed him off his bike, then punched him and stole his black Nokia 6300 phone. He was treated at Frenchay Hospital for cuts and bruises.
One of the attackers is described as being of mixed heritage, 15-16 years old, 5ft 8ins tall with broad shoulders. He was wearing a black woolly hat, a cream cardigan with a hood, dark trousers and a black bandana across his face.
The second attacker is described as black, 15-16 years old, about 5ft 6ins tall. He was wearing a black coat with the hood up and a red scarf over his nose. He had dark trousers on and was of slim build. He was riding a small, pink, mountain bike with gears and thick black tyres.
The stolen bike is a green hybrid with black rubber handlebar grips, 18 gears, a black synthetic leather-type saddle with some rust patches on the saddle bar. The rear tyre was of the make 'Schwalbe'.
Anyone with information is asked to call Staple Hill police on 0845 456 7000, or call the charity Crimestoppers anonymously on 0800 555 111.