Posted on Monday 26th November 2012 at 5:10 pm by Anupam Patra (Forum)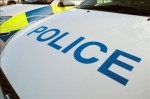 Folks,
There have been recent cases of burglaries in Bradley Stoke where Asian homes have been targeted.
I know of four cases myself.
This is just to make everyone aware so that any suspicious activities can be reported to police.
Many thanks,
Anupam
Related link: Burglaries affecting Asian Households (a presentation from Avon and Somerset Police)
Share this article:
Tags: burglary