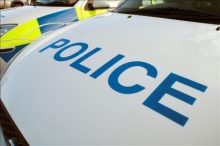 Police have arrested two men after responding to reports of graffiti being painted on street furniture and properties in north Bradley Stoke.
They received two phone calls at about 11.15pm on Friday 8th November 2013 from witnesses reporting suspicious activity in the Woodlands Lane area of the town.
Patrolling officers responded and found that graffiti 'tags' had been painted on a bus stop, a bin, a wall and a post box, as well as at nearby businesses in Woodlands Lane and Great Park Road.
Officers searched the area and arrested two young men nearby just before midnight.
Two 18-year-old men are currently on police bail pending further enquiries.
Neighbourhood Inspector Bob Evely said:
"We're really grateful to the callers who rang to report this criminal damage as it was happening. This sort of help from the community is so important to help us tackle this sort of anti-social behaviour and in this case has led to two arrests."
Source: Press release from Avon and Somerset Police
Related link: Police in Bradley Stoke (The Journal)