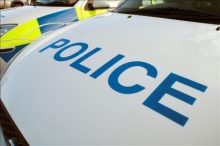 Police are asking the public for help with their enquiries into a day-time burglary in Bradley Stoke yesterday (Wednesday 25th June).
The break-in, at a property in Stevens Walk (off Hawkins Crescent), happened sometime between 10.30am and 2pm.
The thieves got over a 6ft fence which borders the road and smashed the rear patio door to gain entry. They searched the house and made off with valuable watches and jewellery as well as an iPhone, laptop and tablet computer and a camera.
A crime scene investigation and house-to-house enquiries have been carried out and the neighbourhood police team will be carrying out targeted patrols.
The stolen jewellery included:
A gold necklace with links in a brick pattern
A necklace of yellow and white gold u-shaped links and a matching bracelet
A 1974 Krugerrand in a pendant mount
A 4cm long gold locket with a lady's head and shoulders in relief
A 5cm long gold cross and a 5cm gold crucifix
A pair of diamond and white gold stud earrings each with three diamonds
Investigating officer PC Gary Clark said:
"I'd ask anyone who was in the area yesterday and saw any suspicious activity to get in touch. We'd also like to hear from anyone who has seen the stolen items offered for sale. You can contact us either through our website or by calling 101, quoting reference 63837/14. You can also call the independent charity Crimestoppers on 0800 555 111. They never ask your name or trace your call."
Police say they would advise anyone with valuable jewellery to invest in a safe to keep it in. Look for one which meets 'Sold Secure' testing standards. It's also a good idea to take photos and keep them with a copy of any valuations or descriptions. You can find more home security advice on the police website, www.avonandsomerset.police.uk
Source: Press release from Avon and Somerset Police